Is dry, tangled hair causing you problems? Then why not use a detangling conditioner? There are thousands of people with the same problem, and fortunately for them, detanglers have made it into their everyday lives. But with so many choices, which one do you choose?
One of the highest rated products that not only detangles, but conditions and repairs damaged areas, is Infusium 23 (Repair)ologie Leave-In Treatment. This product, though advertised for use on wet or dry hair, should only be used on wet hair, most often after a shower. Apply the product to the damaged areas, and the Infusium does the job. Rated 5 out of 5 stars on Amazon, Infusium 23 offers a good solution for tangled and damaged hair.
Coming in a close second is Matrix Biolage Color Care Conditioner, a product that moisturizes and softens hair, untangles coarse areas, and protects color. Consumers who purchased this product say things like "It makes my hair more manageable" and "I struggle with tangles. I use this and it is so much easier to comb out." It's not a cheap product, but it is well worth its name.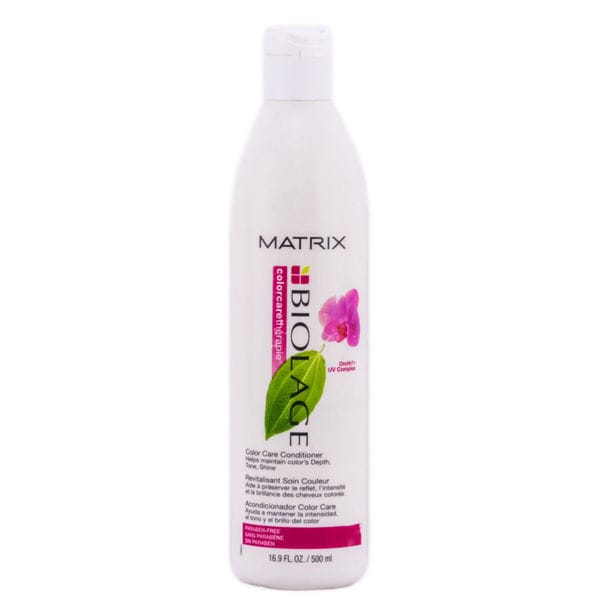 Another great product for removing tangles is Zerran Equalizer. This product protects your hair from heat and other forms of damage, and is to be used as a leave-in conditioner. People who used Equalizer claim it not only helped repair damaged hair and reverse some hair loss, but it softened their frizz and detangled some of the more unmanageable areas. This is an excellent product for someone looking for a reparative condition that can remove tangles and make hair shiny and smooth.
Of course, why not use a product with "Detangle" in the name? Alberto's VO5 Detangle! & Shine is just that! It rejuvenates the look of hair, adding volume and a more healthy look. With a 5-vitamin, heat and ultraviolet protection-inducive, and seemingly weightless formula, VO5 comes with a good reputation and an even better result. Most of the consumers who used this product had very positive things to say, with the only bad reviews from people who confused the product for something else or had an experience unlike most that of most people.
If you need something more aimed toward children, the Original Sprout Miracle Detangler is highly recommended from parents, who say such things as "This is the last detangler you will ever buy" and "We love it, and we won't live without it!"  Created from safe ingredients specially designed for application on infants and older, Original Sprout is a must for the concerned parent struggling not to hurt his or her child while combing out tangles.
With so many choices available, maybe this can help you decide which one to choose. There are multi-purpose conditioners of an extremely high quality that not only detangle, but add shine, moisture, and strength to your hair; there are conditioners that are specifically designed for detangling and nothing else; and there are conditioners that are designed specifically for children. So whether the tangled hair is aged 9 months or 90 years, there's a detangler for you.